In March 2023, dena, the German Energy Agency, took over the presidency of the European Energy Network (EnR). On 28th March 2023 Nelson Lage, ADENE, handed the EnR presidency over to Kristina Haverkamp, dena at the network's Full & Regular Meeting M72 in Berlin. A video on the handover at EnR's M72 meeting is available here.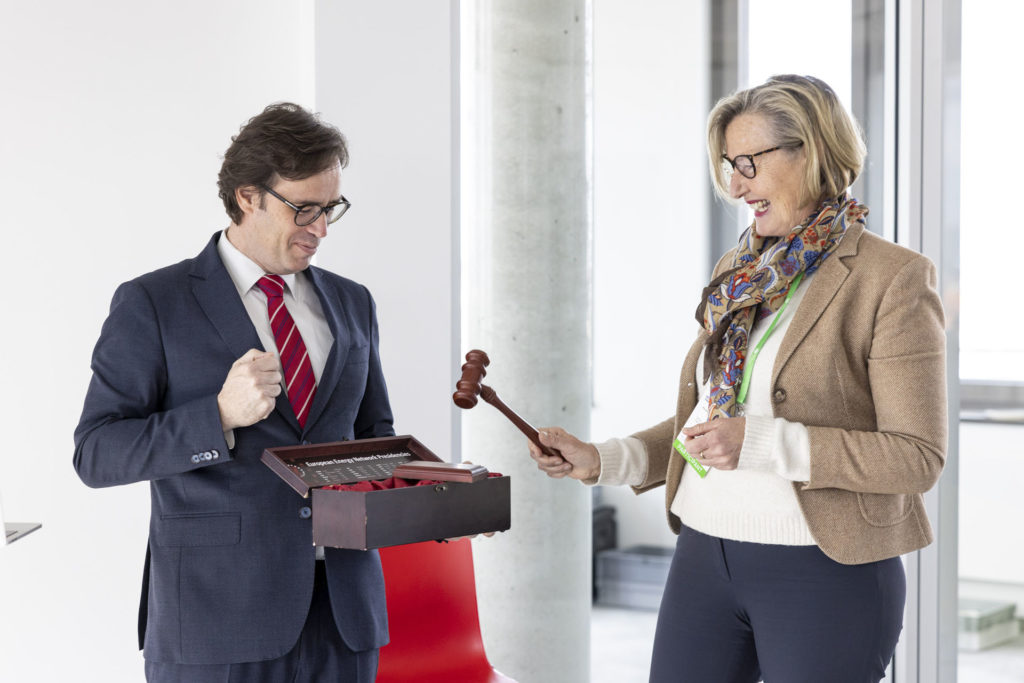 Since 2004, dena has been contributing its experience and expertise from Germany to the joint work of the European energy agencies. After 2016, dena is now taking over the presidency of the network for the second time. Impressions of the activities and topics of the last dena presidency are available online here.
Since then, major changes have occurred in international energy policy. We have all experienced an energy crisis of global and historic proportions. Under the impact of this energy crisis, many European countries have had to read-just their energy policies – Germany included.
The experience with the current energy crisis makes the cooperation in the EnR network even more important. For the coming years, we need an energy policy in Europe that is no longer primarily based on imports of fossil fuels from a few suppliers. Instead, it should be based on a diverse network of partnerships for the joint development of critical value chains, risk management on the global energy markets, and trade in renewable energies and climate-neutral goods.
There is much ahead of us in these tasks, and the EnR network can contribute to this work. After all, the crisis has proven how important reducing energy demand and promoting energy savings are as policy instruments. The importance of this field of action will continue to play a crucial role in the transformation of energy systems in the future.
The aim of the presidency in 2023 is to focus the network's activities on the changes and challenges associated with the current energy crisis under the theme of "Crisis and Transformation".
Under this theme, thematic dialogue events are planned on pressing energy policy issues of the current energy crisis. These dialogue events will focus primarily on the following topics;
Industry Transformation; Strengthening The Value Chains Of The Energy Transition In Europe
Renovation Wave in Europe: Renovation Obligations and Serial Solutions
Increase the share of renewable energies in the heating and cooling sector