In February 2022, ADENE – Energy Agency took over the presidency of the European Energy Network (EnR), the network of Europe's national energy agencies. Four hundred and five days after receiving the presidency of the French counterpart ADEME – Agence de la transition écologique, on 28 March in Berlin, ADENE now hands over to the German Energy Agency (dena).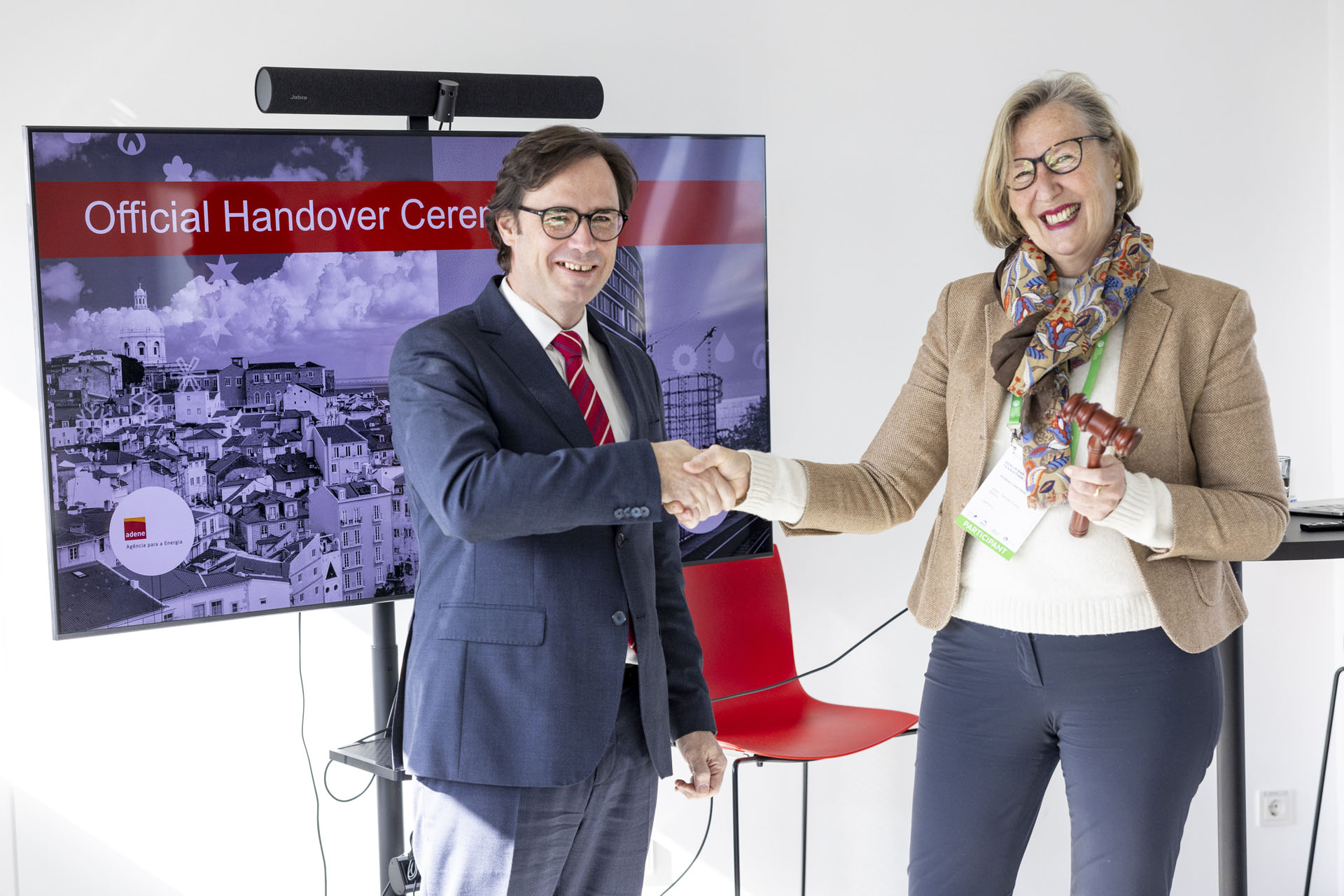 ADENE is a founding member of EnR, and has held the Presidency for 4 times, in 2000, 2009, 2014, and 2022. ADENE is now part of the small group of agencies with the largest number of presidencies of the network since its creation in 1990.
In its mandate, ADENE has implemented its own ambitious agenda in response to the European Union's policies for the climate and digital transitions. Towards this, the Portuguese presidency focused on five thematic areas – energy poverty, energy communities, water-energy nexus, green jobs & skills and international cooperation – based on the axes of digitalization, territory and youth, which also align with ADENE's own strategic pillars and areas of intervention.
ADENE also resumed face-to-face events after the covid-19 pandemic, not only between the members of the network, but also with relevantstakeholders. ADENE promoted the participation of the network in almost two dozen international events held in multiple geographies involving more than 1000 participants. Among these, 4 significant moments should be highlighted

Among the results achieved, we highlight the following:
The technical reports produced in the five priority thematic areas;
Investment in the communication and dissemination of the work developed by the network, and in the organization and participation in international events
The dynamization of the eight working groups of the network, and the creation of a new Working Group dedicated to the Water-Energy Nexus, which is chaired by ADENE.
The EnR Presidency 2022 report, available by clicking the image below, details all the activities developed by the network in ADENE's mandate, in a period of strong geopolitical and energy market instability.