23 October 2023
Save the Date: EnR Thinking Group Meeting
In order to achieve the European Union's energy and climate goals, the EU has currently revised its Fit for 55 policy framework and with that tightened requirements for the heat transition in the Member States. As part of the Fit for 55 package, the revised Renewable Energy Directive (RED) and Energy Efficiency Directive (EED) play a crucial role as they set ambitious targets in the long neglected heat sector. New targets and corresponding instruments are now to be integrated into the updated National Energy and Climate Action Plans (NECPs) by each Member State.
While the heat sector has made little progress in decarbonisation for a long time, the new regulations could now accelerate the formulation of more ambitious heat targets in the member states. However, it also puts pressure on governments to effectively expand renewable heat in a short time and in a socially acceptable way.
In the upcoming EnR Thinking Group Meeting, we would like to discuss the current status of NECP implementation and the role of RED targets based on the work of REDI4Heat and will exchange on the implementation of strategic heat planning as instrument for local heat transition. Since the event addresses participants from European energy agencies and relevant policy makers in the heat sector, we want to discuss approved Member State heat strategies and local solutions in a moderated discussion and share experiences and strategies approached throughout the EU.
"Stricter RED targets and expanding heat planning all over Europe – finally the key to accelerate the European heat transition?"
• Monday, October 23, 2023
• 14:00 – 18:00 CEST+1
• Athens and online
Register now:
https://dena.my-ticketing.com/register/100720?language=en
---
4 July 2023
LEAP4SME Final Event
Three years ago the Industry and Enterprises Working Group started the EU funded project Factsheet-LEAP4SME.pdf (enr-network.org), formally supported by the network and participated by 9 EnR Agencies. The event will be the project's final conference in Brussels, where at least one representative of the nine EnR Agencies will have a speech/debate.
The webpage of the event, and in person registrations are available at https://leap4sme.eu/event/final-conference-4-july-2023/ . The streaming will be available registering the interest on linkedin at https://www.linkedin.com/events/energyefficiencypolicies-increa7076804819885150208/comments/.
28 & 29 November 2023
BEHAVE 2023: 7th European Conference on Behaviour Change and Energy Efficiency

Scaling-up Behaviour change in the light of the energy and climate crises
On 28th and 29th November 2023 the seventh edition of the BEHAVE Conference will take place in Maastricht, the Netherlands on behaviour change and energy efficiency.
Rebecca van Leeuwen of the Netherlands Enterprise Agency (RVO) has the overall lead in organising the conference in her role as Chair of the Behaviour Change Working Group of the European Energy Network (EnR).
"It is all very well developing great new technologies, but if you don't get the people involved in changing their behaviour in adopting these technologies and involving them in creating a sustainable society then you can forget it. Behavioural insights are extremely important and cannot be ignored. It is now the time, more than ever before, to put these research efforts into practice and to start making a real difference".
During this 1 ½ day event the two different worlds – the academics/ social scientists on the one hand, and policymakers and industry on the other, will come together, engage in discussion and learn from each other. The conference is open to all those who have an interest/ a passion for behaviour change in the energy transition. The programme, which will be in the English language, will be based on the overwhelming number of abstract submissions received (close to 200) from Europe and beyond.
It will be a fantastic opportunity to network with the leading experts in the field and to broaden your knowledge on this important topic.
Pre-register now at: ➡️ https://www.behave2023.eu/
23 May 2023
EnR Presidency 2023 Workshop Series
Strengthening European value chains of Strategic Net Zero Industries – the Net Zero Industry Act in practise
Internationally, the race for technological leadership in critical energy transition industries is in full swing. With China, India and the USA, important markets have developed targeted industrial policy strategies to maintain or gain technological sovereignty in these sectors. In particular, they are also targeting competencies and capacities in industrial technology manufacturing. If Europe wants to maintain a strategic autonomy in technology development and manufacturing, it must therefore also establish a more active approach to these transformation industries. This requires a consistent energy, climate and, above all, industrial policy framework. Attempting to do so, the European Commission's proposal for a Net Zero Industry Act (NZIA) formulates various policies to foster so-called Strategic Net Zero Industries, including solar-PV and wind, among others.
In the upcoming EnR workshop, we would like to discuss with you the NZIA and current industrial policy plans of the EU Member States to promote climate-friendly industries. As the event addresses participants from European energy agencies, we want to sharpen the role of energy agencies in the implementation of the NZIA in a moderated discussion and share experiences and strategic approached throughout the EU.
Here, you can find the agenda.
The minutes of the meeting are available here.
Date: Tuesday, May 23rd, 2023; 14:00-16:00 CEST
Venue: Berlin, dena @EUREF-Campus & Zoom
14 March 2023
Energy Poverty mitigation in Europe | Potential role for Renewable Energy Communities
The European Commission has emphasized the need for alleviating energy poverty, which represents a complex issue, as a key pillar in the context of a just and fair transition within the Green Deal, and the subsequent Renovation Wave. Energy poverty is severely affecting many European countries, but up until now, only a few comparative analyses have been developed to understand the phenomenon. Energy consumption reduction and energy savings are essential for delivering the European Green Deal and spread of the use of renewable energy sources in order to reduce greenhouse gas emissions and decrease the dependence on imported fossil fuels. The energy efficiency measures are long-term sector-specific interventions, that has a potential positive externality, they can affect other policy areas such as the health costs of treating diseases caused by living in cold homes, efforts to reduce CO2 emissions, and other macroeconomic benefits.
The European Energy Network developed a study on policy and the current status of energy poverty. The study focuses on the facilitating role of energy agencies as enabling agents in the context of renewable energy communities and combating energy poverty, the effectiveness of current policy measures including strategies for fair renewable energy access, and financing mechanisms considering special emergency measures due to Covid-19 and the war in Ukraine. Under the coordination of the Programs and Initiatives Department (DPI) at ADENE, the Portuguese Energy Agency, the study was developed together with six other agencies joining the study's Steering Committee (ADEME, Agency for Ecological Transition, France; AEA, Austrian Energy Agency; CRES, Centre for Renewable Energy Sources and Saving, Greece; Dena, German Energy Agency; Energy Saving Trust, United Kingdom, RVO, Netherlands Enterprise Agency) and received contributions from a total of 14 agencies across Europe.
The study will be presented in the webinar "Energy Poverty mitigation in Europe Potential role for Renewable Energy Communities" on March 14th.
DATE: 09 March 2023
LOCATION: Online
WEBSITE & REGISTRATION: Click here
09 March 2023
Decarbonising Industry & Businesses: what's new towards 2030?
The Industry sector is one of the largest energy consumers in the EU, accounting for about a fourth of the final energy consumption. European industries have made important progress to improve their energy efficiency and switch to low carbon energy sources; however, opportunities for saving energy remain in most enterprises. In March 2020, the New Industrial Strategy outlined how Europe will become greener, more circular and more digital while remaining competitive on the global stage. Between 2020 and 2023, together with the uptake of relevant technological processes and trends (digitalization, electrification, use of hydrogen), the industry & enterprises sector dealt with important natural, political and societal changes, which required to rethink policies, strategies and approaches. Taking stock of the mutated scenario, the new (February 2023) Green Deal Industrial Plan for the Net-Zero Age included as a pillar of the EU strategy the concept of competitiveness, to build a more supportive environment for the scaling up of the EU's manufacturing capacity for the net-zero technologies. A common factor to any recent policy, strategy or plan regarding the process of decarbonisation, Energy Efficiency plays a main role and often a leading role.
This workshop has two main aims: to inform the participants (National energy agencies, policy officers, researchers, and industry stakeholders) on core topics underlying the process of industrial decarbonization, as well as providing insights from an in-depth discussion on how to better support businesses and industry in a challenging scenario.
DATE: 09 March 2023
LOCATION: Online
WEBSITE & REGISTRATION: Click here
25 October 2022
From LTRS to Building Renovation Plans: What changes?
This event focusses on the implementation and monitoring processes of current LTRS and the role of Energy Agencies in assisting the effective renovation of the building stock. This will be the touchstone for a discussion on the need to update the LTRS to a National Building Renovation Plan (NBRP) in line with the Commission's proposal for the revised EPBD. These plans will establish specific timelines for achieving higher energy performance classes, in line with member state countries' pathway to achieve zero-emission building stock by 2050. NBRPs will also present an overview of national policies and measures empowering and protecting vulnerable households, ensuring housing affordability. They will also ensure a coherent deployment of funds, identifying key areas and putting in place the most adequate instruments.
DATE: 25 October 2022
LOCATION: Online
WEBSITE & REGISTRATION: Click here
27 September 2022
Valuing water & energy savings in consumer choices
The European Energy Network, EnR, presided in 2022 by ADENE, the Portuguese Energy Agency, hosts an online workshop on "Valuing water and energy savings in consumer choices". Join experts from the European Commission, US Environmental Protection Agency, Australia's Department of Climate Change, Energy, the Environment and Water, UK's- Department of Environment, Food and Rural Affairs, The European Consumer Organisation, Unified Water Label Association and European Energy Agency members, to discuss how labelling schemes can improve water-energy performance in the taps&showers market, as the combined savings of both resources becomes ever more critical in the current climate emergency and unstable energy security contexts. The workshop is held as part of EU Sustainable Energy Week program.
Please check the detailed program and speaker information.
DATE: 27 September 2022
LOCATION: Online
WEBSITE & REGISTRATION: Click here
20 October 2021
Race to Zero Europe –
Countdown to COP26
Just weeks before COP26, join leading European businesses, investors, and policy makers at our event on the benefits of joining the Race to Zero.
Race to Zero is the UN-backed global campaign rallying non-state actors across the global economy to take rigorous and immediate action to halve global emissions by 2030 and deliver a healthier, fairer zero carbon world in time. All members are committed to the same overarching goal: reducing emissions across all scopes swiftly and fairly in line with the Paris Agreement, with transparent action plans and robust near-term targets.
For further information on the full programme and registration, please follow the link below.
DATE: 20 October 2021
LOCATION: Online
WEBSITE & REGISTRATION: Click here
30 June 2021
France-Korea joint workshop ADEME-KEA: "Offshore wind power in France and Korea: feedback from companies, innovation & perspectives"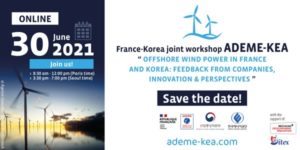 The French and Korean public agencies ADEME and KEA are pleased to invite you to the workshop on offshore wind power in France and Korea. The workshop will be held from 8:30 am to 12:00 pm (Paris time) and from 3:30 pm to 7:00 pm (Seoul time). ADEME and KEA will exchange know-how and best practices on offshore wind power. On program: Policies and R&D status and information exchange on projects and technologies about fixed offshore wind power and floating wind turbine.
This seminar will be an opportunity to have feedback from companies, to discuss innovations and perspectives in the sector.
This technical workshop is part of the bilateral partnership between ADEME and KEA.
For further information on the full programme and registration, please follow the link below.
DATE: 30 June 2021
LOCATION: Online
WEBSITE & REGISTRATION: https://www.bdi.fr/en/landing/kea-ademe/
1st June 2021
Finance ClimAct Webinar: "New tools for a renewed EU Strategy"
The LIFE Finance ClimAct project has just completed its first phase (March 2019 – March 2021) with concrete and operational contributions to the implementation of French and European policies for sustainable finance. As the Renewed Sustainable Finance Strategy of the EU is about to be released, we invite you to discuss the results of the actions to date, recent progress by the financial sector and challenges that the world of finance still faces in contributing to a low-carbon, climate-resilient economic recovery.
About Finance ClimAct
The financial system needs to put climate considerations at the heart of its operations, in order to participate in the transition to a low-carbon and climate-resilient economy while managing the climate risks to which it is exposed. In order to achieve this goal, the Finance ClimAct project will develop the tools, methods and new knowledge to achieve this goal in the coming years.
The project contributes to the implementation of French and European policies for sustainable finance, in line with the European Green Deal and France's National Low Carbon Strategy.
Join them online to discover their results and dialogue with project members and key players in sustainable finance (link below).
DATE: 1st June 2021
LOCATION: Online
WEBSITE & REGISTRATION: https://event.finance-climact.eu/ & LinkedIn
PROGRAMME: https://event.finance-climact.eu/sessions?searchtext=&page=1
---
10 – 12 May 2021
SolarPower Summit 2021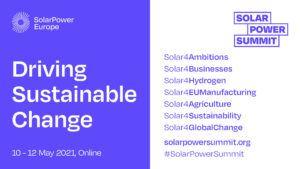 The European solar sector has demonstrated its immense growth potential, and its resilience to drive sustainable growth in the long-term. But there is so much more to harvest. Solar energy is the most job-intensive energy source, with the potential of creating more than 4 million jobs globally by 2050. It is also the most versatile and affordable energy source in history, supporting the competitiveness of EU businesses, the sustainability of European homes, and providing benefits well beyond the energy sector.
The 2021 edition of the SolarPower Summit is 100% dedicated to driving sustainable change and making the recovery a true European success story.
For further information on the full programme and registration, please follow the link below.
DATE: 10-12 May 2021
LOCATION: Online
WEBSITE & REGISTRATION: https://solarpowersummit2021.w.tame.events/
---
11 May 2021
Virtual Final Conference of M-Benefits Project
This event will highlight how companies realise competitive advantages through energy efficiency, new evidence and tools to make a compelling business case for energy-saving projects, and how multiple benefits can bolster policy and green recovery efforts.
Learn about new tools, compelling case studies, and growing evidence of how energy saving actions lead to competitive benefits for companies! Draw inspiration from an international, cross-sectoral audience including representatives from industrial companies, service sector, energy services, EU- and national-level trade associations, policymakers and the public sphere.
For further information on the full programme and registration, please follow the link below.
DATE: 11 May 2021
LOCATION: Online
WEBSITE & REGISTRATION: https://www.mbenefits.eu/final-conference/
---
21 – 23 April 2021
BEHAVE 2021 (former BEHAVE 2020)
BEHAVE 2020 has been postponed to April 2021 due to the COVID-19 pandemic. The conference will be the 6th version of the biannual EnR event that focuses on the application of behavioural insights in energy efficiency. As an important conference for national energy agencies in Europe, BEHAVE provides a unique forum for policymakers, academia, industry and practitioners to share ideas and experiences in promoting effective solutions for energy efficiency improvements and climate mitigation.
DATE: 21-23 April 2021
LOCATION: Online
WEBSITE & REGISTRATION: https://c2e2.unepdtu.org/BEHAVE202
CALL FOR ABSTRACTS
---
07 April 2021
Conference on "Hydrogen in Society – Bridging the Gaps"

The Portuguese Ministry of the Environment and Climate Action within the Portuguese Presidency of the Council of the European Union organises a High Level Conference on Hydrogen: "Hydrogen in Society – Bridging the Gaps" on Wednesday, 7th April 2021.
For further information on the conference full programme and registration, please follow the link below.
DATE: 7 April 2021
TIME: 9:00 – 16:30
LOCATION: Online
WEBSITE & REGISTRATION: Click here
---
16 March 2021
European Energy Award Club Event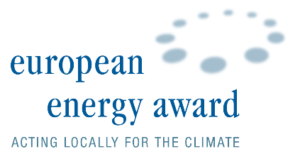 The European Energy Award Association and the national energy agencies from France (ADEME) and Luxemburg (myenergy) co-organise a digital EEA Club Event on "How to link circular economy with energy and climate programmes".
Resource efficiency is a major ambition of the European Green Deal. European local authorities are accordingly asked to implement and promote circular economy on their territory and in their scope of action as public buyers but also as role model for their population in order to become conscious consumers. These key notions will be addressed at the EEA Club Event that will provide a platform to discuss how national stakeholders can support their local authorities with these tasks and benefit from synergies with energy and climate programmes.
For further information, visit the website.
DATE: 16 March 2021
TIME: 2.00-3.00pm
LOCATION: Online
WEBSITE & REGISTRATION: https://www.european-energy-award.org/download-agenda
---
16 March 2021
Online Workshop – "The contribution of water efficiency and energy savings to the European Green Deal"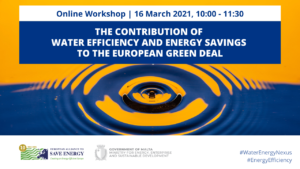 The European Alliance to Save Energy (EU-ASE) and the Maltese Ministry for Energy, Enterprise and Sustainable Development co-organise a joint workshop : "The contribution of water efficiency and energy savings to the European Green Deal".
The workshop aims to explore policy, technological and practical approaches to fully realise the water and energy savings and emissions-reduction potential of the water-energy nexus.
For further information on the workshop full programme, please follow the link below.
DATE: 16 March 2021
TIME: 10.00-11.30am
LOCATION: Online
WEBSITE & REGISTRATION: https://zoom.us/webinar/register/WN_MUpv5BFURUqk9mgYwhCxEA
---
28 September 2020 – 2 October 2020
SolarPower Summit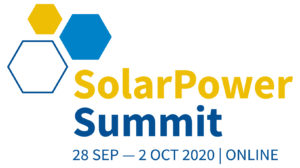 The SolarPower Summit is SolarPower Europe's annual flagship event, which will bring together over 500 industry representatives from all major energy players, as well as SMEs and a range of decision-makers from across the EU and beyond.

The event offers the latest solar insights to high-level political and business representatives concerning major strategic, political and market developments shaping the future of solar in Europe. The Summit is widely recognised as one of the year's most important energy events in Brussels.
DATE: 28 September 2020 to 2 October 2020
TIME: 9:00 – 16:00
LOCATION: Online
WEBSITE & REGISTRATION: https://w.tame.events/e/147626163
---
17 September 2020
ECEEE Conference on Energy Audits & Energy Efficiency in Europe: EnR side event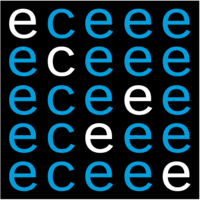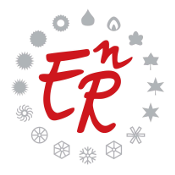 Programme outline:
Welcome and moderation: Thomas Björkman (SEA, Sweden)
Energy audits & Energy Efficiency in Europe: Enrico Biele (EnR IWG)
Petra Lackner (AEA, Austria)
George Goumas (CRES, Greece)
Thomas Björkman or other representatives (SEA, Sweden)
Enrico Biele or other representatives (ENEA, Italy)
Conclusions and Q&A