EVEx online
EVEx – Energy Virtual Experience is a pioneering international initiative that brings together several Ibero- Americans in the Energy area, with the support of companies and other organizations, namely in 2022, ADENE, the Portuguese Energy Agency and the European Energy Network. In 2022, the event had a virtual week in the same format as the previous editions (Oct 10-14), and a hybrid event (Nov 29-30).
The EVEx On-line 2022 – Energy Virtual Experience, from Oct 10-14, was an opportunity for a truly global experience, with participants from several continents. On October 14th, EnR and ADENE co-organized a session on "Energy Security and Climate: the role of cities", where Neuza Rosa (ADENE – Agência para a Energia) presented the Portuguese Energy Saving Plan focusing on measures for Local Authorities and discussed with a great panel, which included the Portuguese Network of Local Energy Agencies (RNAE), OLADE – Organización Latinoamericana de Energía, the Brazilian Association of Municipal Environmental Organizations (Anamma Nacional), and was moderated by Vicky Camera (Argentinian Network of Municipalities facing Climate Change).

Closing the online event on Oct 14, the #EnergyVirtualTalks was devoted to Energy Communities, with a great discussion on the challenges of one of the most promising tools to increase renewable energy adoption with Paulo Nogueira from ADENE – Agência para a Energia, Marta Lopes (INESC Coimbra), Guilherme Luz (Coopérnico) and Sara Cerezo Sánchez (Vilawatt, fundació ciutat de viladecans). The session was moderated by Fernanda Paula Oliveira and Natália Moreno, from the School of Law of Universidade de Coimbra.
EVEx Lisbon
On November 29-30, the event came to life in Lisbon with the EVEx Lisboa 2022 – Lisbon Energy Experience, taking place for the first time in a face-to-face format, at the Rectory of Universidade NOVA de Lisboa. The President of ADENE & EnR 2022, Nelson Lage, opened the event, focusing on the how "the future energy landscape will change, with consumers using new resources and technology, developing new relationships with existing market actors. Informed, active consumers, are now main characters in the sector and no longer passive users. Public policy must follow this fast paced change. Legislative and regulatory frameworks must be flexible, but clear and stable, to create the conditions for easier implementation of self-consumption and Renewable Energy Communities."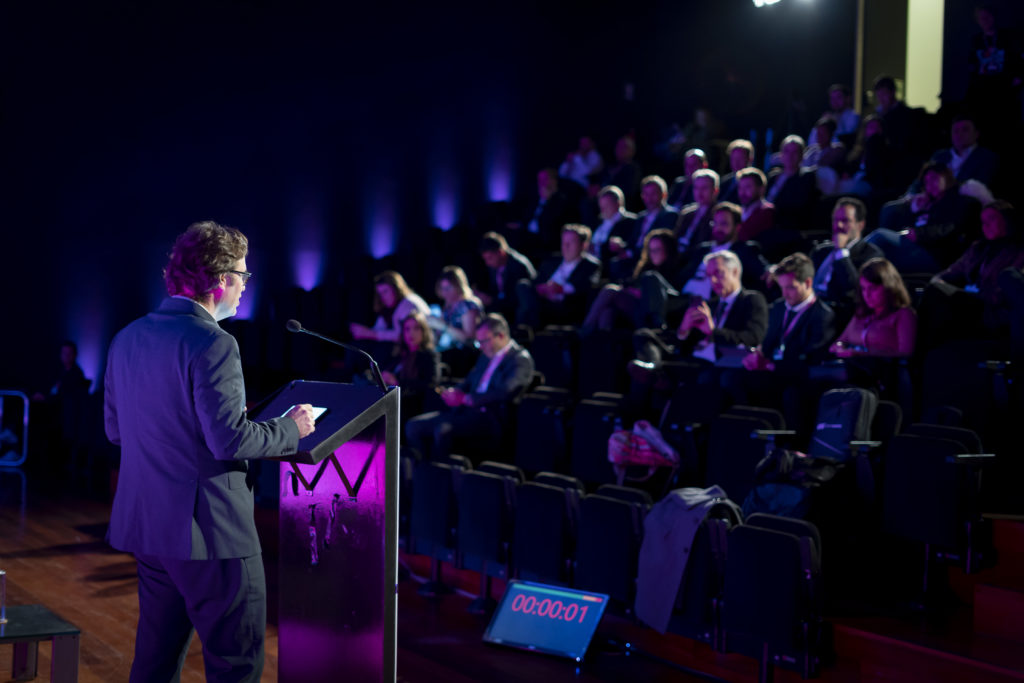 The last day of EVEx Lisboa 2022 – Lisbon Energy Experience, Nov 30, hosted a discussion on Energy Communities, closing the event, where Paulo Nogueira, from ADENE – Agência para a Energia set the scene with the Portuguese context and the role Energy Agencies are assuming in Europe to promote Renewable Energy Communities, with technical & administrative support, capacity building, information and awareness activities. The panel, moderated by Natália Moreno and Lucila de Almeida, gathered a great set of speakers: Luiz Eduardo Diniz Araújo, Federal Attorney at ANEEL Agência Nacional de Energia Eléctrica, showing the parallel for the Brazilian market; Miguel Macias Sequeira, bringing evidence from the ground with the example of a neighborhood community in Lisbon, the Telheiras Energy Community, how it started and the services it provides; Carlos Varela Raposo, from Lisboa E-Nova with the local energy agency perspective and the critical role local authorities will have to deploy communities in the near future.

EVEx Lisboa 2022 was a great hybrid event sponsored by ADENE – Agência para a Energia and European Energy Network (EnR). It started last October, exchanging experiences between Portugal, Spain, Brazil and Latin America, and culminated in a 2-day in person event at Universidade Nova de Lisboa.