In the scope of its cooperation efforts, EnR co-organized, on December 12, the event to present the Portuguese version of the International Energy Agency (IEA)'s report Africa Energy Outlook 2022, in a partnership between ALER – Associação Lusófona de Energias Renováveis, and EnR, ADENE – Agência para a Energia and the Portuguese Directorate General for Energy and Geology.
As Nelson Lage, President of EnR & ADENE, stated at the opening: "Cooperation between Africa and the European Union has never been more important, as we are experiencing a multiplication of crises with impact in both regions and requiring joint effort and responses. The development of renewable energy on the African continent is not only important for Africa, but also for Europe. There is a need to ensure the link between the priorities of the European Union and Africa, because we depend on a global effort for the energy transition."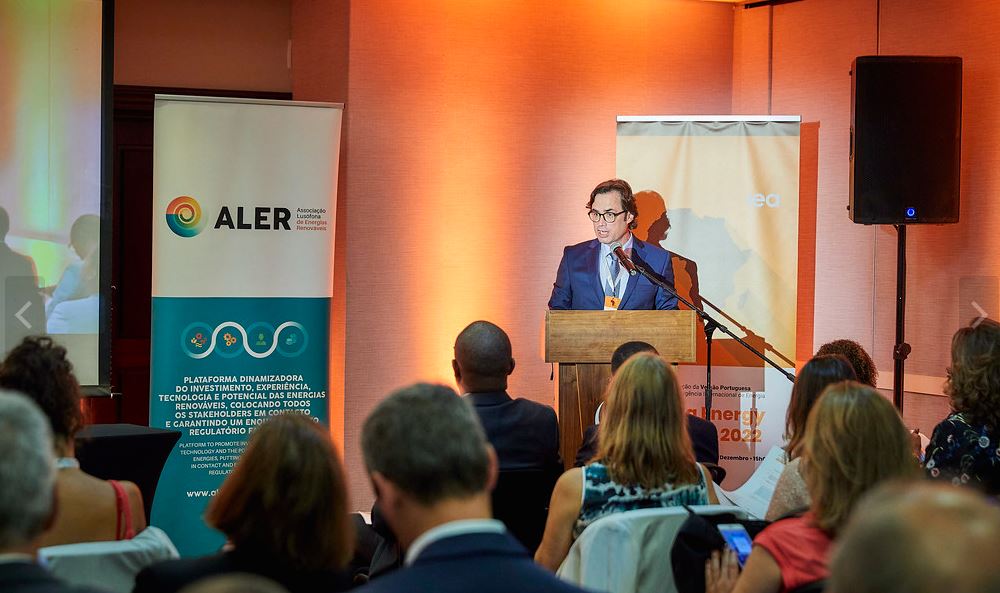 The session opening included interventions from the Minister of Mineral Resources and Energy of Mozambique, Carlos Joaquim Zacarias and the Portuguese Ambassador, António Costa Moura. The report was presented by Rita Madeira, Africa Programme Officer at IEA and a discussion panel followed, moderated by ALER's Executive Director, Isabel Cancela de Abreu. The panel focused on the enormous potential Africa has to be able to fulfill #SDG7 and guarantee universal access to clean and affordable energy, and on the strategic partnerships and cooperation needed to overcome existing obstacles, such as investments and capacity building.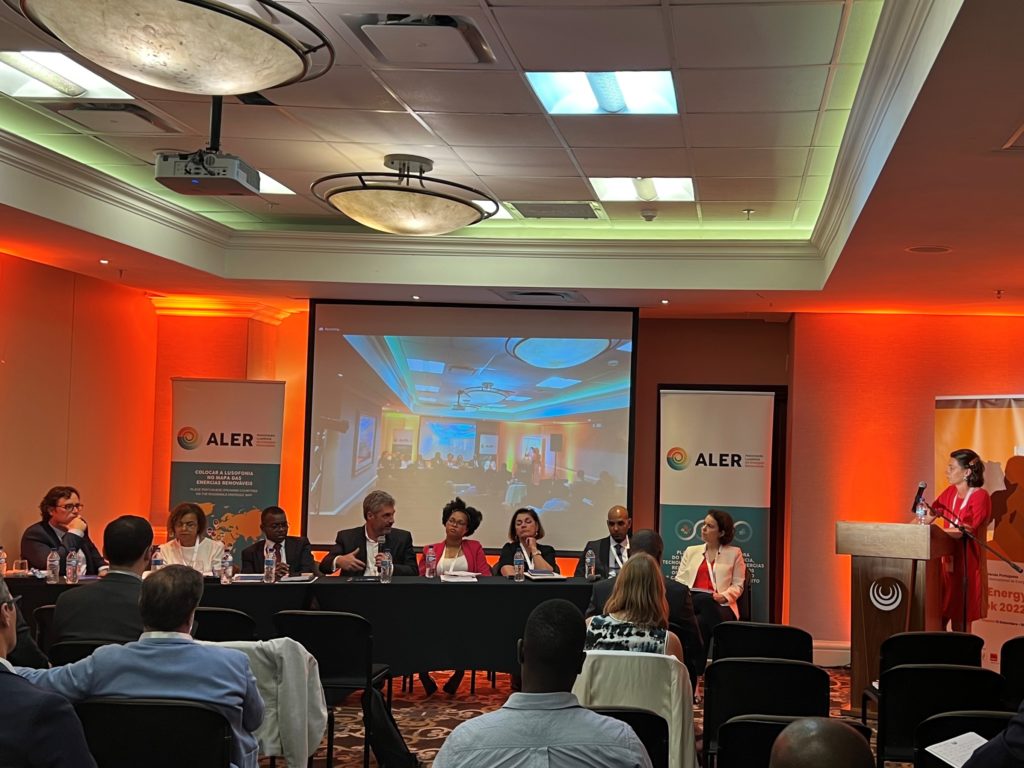 Panel participants:
Moderator: Isabel Cancela de Abreu, Executive Director of ALER, Lusophone Association of Renewable Energies
Nelson Lage, President of ADENE & EnR 2022
João Bernardo, Director General of Energy and Geology, Portugal
Teresa Ponce de Leao, Director of the National Laboratory of Energy and Geology, Portugal
Pedro Jossias Nguelume, Executive Administrator at Electricidade de Moçambique (EDM)
Manuela Rebelo, President of the Board at Energy Fund, Mozambique (Fundo de Energia, FUNAE)
Ricardo Costa Pereira, President of AMER – Mozambican Renewable Energy
Rita Madeira, Africa Programme Officer at IEA
For more information, access to the report and presentation in Portuguese, please visit the website of ALER. For the English version, please visit the IEA website.