Funding opportunities in 18 sub-topics from technical assistance to procurement and financing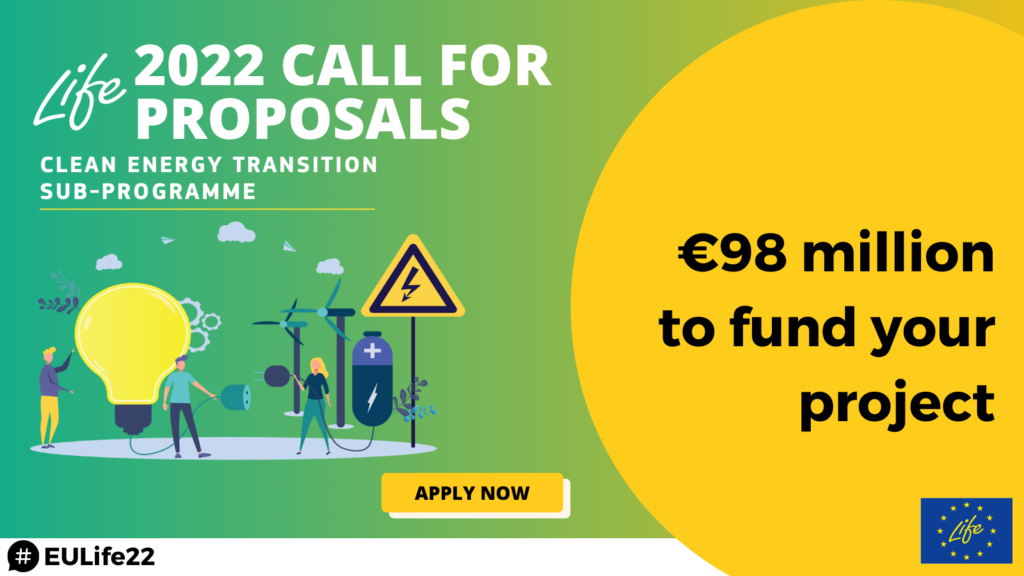 The LIFE CET (Clean Energy Transition sub-programme) Call 2022 has nearly EUR 100 million available for funding project ideas, with a 95% co-funding rate. The deadline to submit your proposal is 16 November 2022, 17:00 Brussels time.
Projects are co-financed under the LIFE Clean Energy Transition sub-programme in the following five areas of intervention:
Building a national, regional and local policy framework supporting the clean energy transition;
Accelerating technology roll-out, digitalisation, new services and business models and enhancement of the related professional skills on the market;
Attracting private finance for sustainable energy;
Supporting the development of local and regional investment projects;
Involving and empowering citizens in the clean energy transition.
18 CET topics
Find out how you and your organisation can help accelerating the Clean Energy Transition! Info session recordings are available for each topic.
Additional guidance such as on how to write an excellent proposal is published on our LIFE Calls for Proposals 2022 page .